Post with 6 notes
Now seems to be as good a time as any to look back on the year in music that was. Best-of lists can be divisive things — I never agree with anyone else's, most likely no one will agree with mine. The hope here is that you'll check out some of these records that you haven't yet. So, here's my two cents. 
10. J Mascis - Several Shades of Why (Sub Pop) 
The last two years have been banner years for indie rock nostalgia, precipitated in part by Dinosaur Jr's reunion in 2005. Unlike a lot of their reformed contemporaries, though, J and Dinosaur's new material actually held a candle to the older stuff. Several Shades of Why is no different — it sounds like a stripped down Dinosaur record. Gone are the guitar histrionics, gone are Murph and Lou's propulsion. Instead, you're left with a tasteful (if not catchy) folk record.
9. Darlings - Warma EP  (Famous Class) 
Not a whole lot to say about this one. Just some well-crafted '90's indie pastiche. 
8. Jaime xx and Gil Scot Heron - We're New Here (XL)
It's one of those odd pairings that makes perfect sense. The late, great Heron with the up-and-coming production wunderkind Jaime xx. It takes all of a minute for the album to kick into high gear on the title track — a Smog cover, no less — when xx throws some chipmunk'd Gloria Gaynor into the mix. It's a strange concoction: Scot's languid, direct delivery and xx's ears towards the current electronic sound. But.
7. Kellarissa - Moons of Neptune
6. Those Darlins - Screws Get Loose (Oh Wow Dang)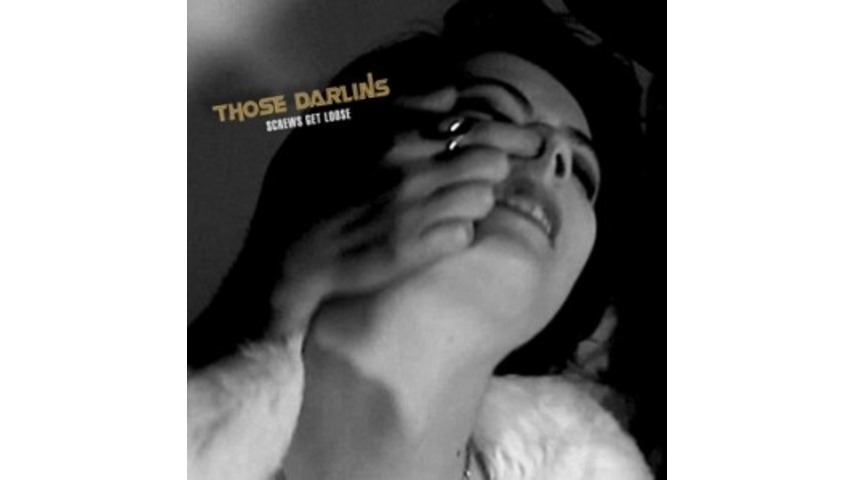 Listen to "Be Your Bro," and you'll understand. Easily the most fun record of the year.
5. John Maus - We Must Become the Pitiless Censors of Ourselves (Ribbon/Upset the Rhythm)
At this point, Maus' bandwagon is pretty crowded. Not without justification — on Censors, he beats his crony Ariel Pink at his own game: catchy, reactionary pop songs that sound like they were recorded underwater. Maus' songs aren't psychedelic at all (unlike Pink's): instead, his reference point is postpunk/new wave, '80's top-40, that sort of fare. Plenty of people are doing what Maus is doing, but Maus is doing it better than just about everyone. 
4. Toro y Moi - Underneath the Pine (Carpark)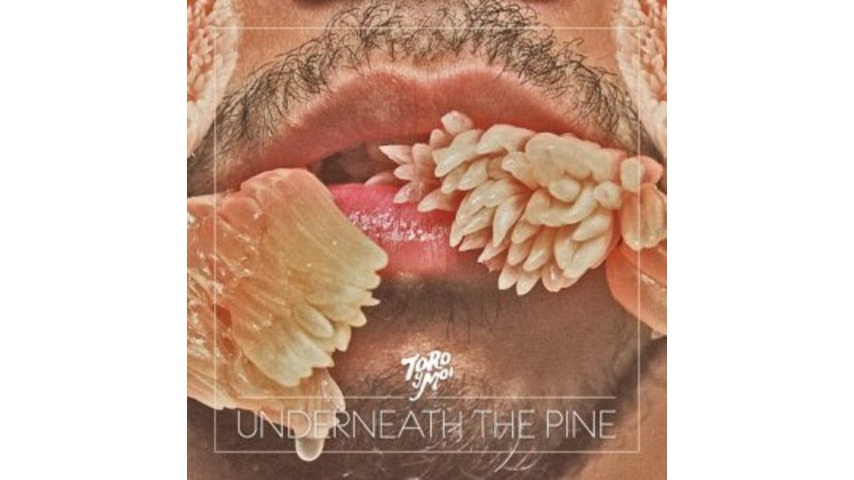 People who make electronic music often have the best idea of how to make straight-up pop records that work on every level: Caribou comes to mind, and with Underneath the Pine Toro y Moi puts himself in that league. The tropicalia comparisons are easy ones to make, and you'd be selling the record short if you stopped there. Like Dan Snaith, Toro y Moi's Chaz Bundick has a great handle on the sounds of the past, and how to transplant them into today's sonic climate. 
3. Shannon and the Clams - Sleep Talk (1234 Go!)
Shambolic, boozy punk rock about nautical shit. Or about cults.
2. Asobi Seksu - Fluorescence (Polyvinyl)
Asobi Seksu is one of those bands a lot like Yo La Tengo: it's a foregone conclusion that they're around and making great records, so it's easy to forget about them. When I was making this list, I almost made that mistake again. But song-for-song, this is my favorite record to have come out this year. Not a bad one in the bunch, and the gems are incandescent. 
1. Julianna Barwick - The Magic Place (Asthmatic Kitty)
When it came down to it, my favorite record of the year wound up being the one I listened to the most. Seems like a reasonable litmus test, right? Even though I normally tend to gravitate towards song-driven albums, Magic Place is far and away the prettiest album I've heard in years. Barwick's less-is-more approach to composing is tantalizing, and she's got an aesthetic unlike anything else in the pop world. Makes Animal Collective sound like the Ramones (I love the Ramones, but I hope you catch my drift). Like most of the music on the list it's reactionary in its own way, but it never feels like a fetish. I'm waiting on baited breath for her next full-length.