Link with 1 note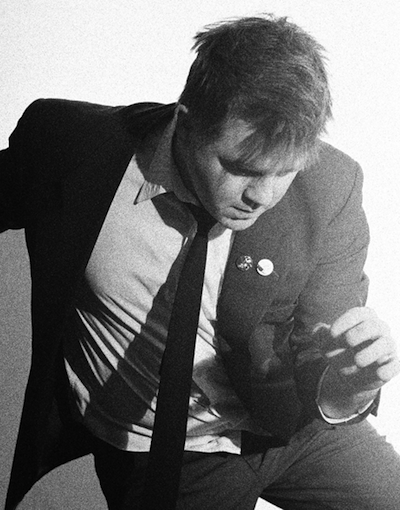 In an idiom where posturing is the name of the game, James Murphy out-cools everyone by being himself. This NPR article (linked above) gets it right. Can't wait to see Shut Up and Play the Hits. 
Link reblogged from Full Stop with 7 notes
Here's a piece I wrote for my friends over at Full Stop. As the title would suggest, it's about Phil Ochs. I'd just watched There But for Fortune, the documentary about him, and now I find myself in the throes of a Phil Ochs kick. Follow the attached link or go to the Full Stop Tumblr to read more.
It's tough to say if a figure like Ochs could exist now. Stylistic irony (i.e. anachronism) has become a hallmark of the sound of the last decade; one aspect of this sound is a lyrical tendency to romanticize or even mythologize oneself. In his own way, Ochs is guilty of it too: in There But For Fortune, friends and family mention that Ochs wanted to be a cross between John Wayne and Elvis, both folk heroes of the entertainment industry. That fantasy imploded as Vietnam ended and "there were no more dragons left to kill"; Ochs took his own life in April of 1976, three weeks before the first anniversary of the official end of the conflict. Still, Ochs' music is predicated on unselfishness: he often uses the first person, but only to explain his personal relationship to his own time, and by extension to his listeners. It might seem out of place in an idiom that's become preoccupied with inter/intrapersonal relationships, and the abstract life of the mind. It might also seem refreshing. […]
Pretty Self Explanatory. I haven't heard any of these albums, but now I'm kind of afraid to.
Audio post - Played 9 times
"So Happy Together"
Carmaig DeForest - Death Love Groove Party
Knitting Factory Works, 1993
In honor of Valentine's Day, I've made a Valentine's playlist. I'm sure everyone has more or less soundtracked the day, and these are by no means the only songs that pop into my head. But they're among the most consistent offenders on Feb. 14ths over the years. Some you may have heard these songs, some you may not have. If you haven't heard them, I encourage you to follow the links I've provided, or to track them down yourself. 
This is a link to a piece I wrote in December of 2011 for my friends at Full Stop, but it has at least some bearing on what I do here at BoTR. The piece, in a nutshell, is about the relationship between a receding culture of oral transmission and the dominance of recorded music and the ramifications of this state of things.
I know, that's quite a nutshell. It's quite a nut. Enjoy.
"A Memory"
Katie Buono
Down By The Riverside - 2011
Source: katiebuono.bandcamp.com
I went to college with Katie Buono – we would play the occasional open mic night at the local coffeehouse, but the only time we actually played pop music together was when we played a version of "Julia" together on a friend's recital. Between those firsthand experiences and my peripheral knowledge about what she was up to, I knew she was one of the people at school who knew what she was doing. So I should've been prepared for Down by the Riverside, the solo album she wrapped up shortly after I left Oberlin.
I should've been, but I wasn't.
Quote reblogged from Mark Richardson with 50 notes
Maybe we could spend extra time in 2012 thinking about how we, as individual listeners, respond when the music of the present seems especially connected to the music of the past. To figure out when and why we forgive artists that seem only the sum of very clear influences and when and why we actually seek out such artists. And maybe we could articulate a set of criteria for when "originality" is important to us. What does it really mean to "transcend influences"? Is that something that can be explained? What does it really mean to say an artist has a "unique voice"? We use these terms often, but I'm not sure we're clear in our own minds what we mean by them. Maybe you have some proposed New Year's resolutions for music critics in 2012?
Post with 6 notes
Now seems to be as good a time as any to look back on the year in music that was. Best-of lists can be divisive things — I never agree with anyone else's, most likely no one will agree with mine. The hope here is that you'll check out some of these records that you haven't yet. So, here's my two cents.